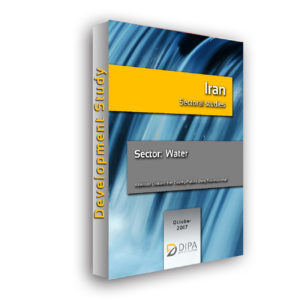 One of the largest and most strategically important economies in the wider Middle East area is the Islamic Republic of Iran. After the recent lifting of the sanctions imposed by the largest western countries on Iran, which exerted a severe impact on the local economy and the relevant business environment over the past decade or so, Iran is nowadays heading forward to a new economic and business era.
Iran is the second largest country in the Middle East after Saudi Arabia and also the second most populated country after Egypt, making it a regional heavyweight. Iran's economy is unique amongst the wider region's oil exporters in that it boasts the largest natural gas reserves in the world and the fourth-biggest oil reserves, and yet has a diversified economy including a significant manufacturing sector; its oil exports account for 80% of its total exports and contribute up to 60% to the government revenues. One of the newish country's prioritised strategic industrial sectors is ICT; mobile telephony is the centrepiece of Iran's ICT sector, showing an annual growth rate of 6%. The Iranian mobile market is the fourth largest in the region, whereas, at the same time, the country is also a regional leader in fixed broadband services. Furthermore, Iran has a vibrant start-up sector with an estimated 60,000 active entrepreneurs.
The lifting of sanctions represents a unique opportunity for the Iranian government to set in place a policy framework that will put the economy on the path of sustained growth, facilitating the reintegration of the country into the global economy and normalising its relations with its neighbours and with the international community. The Iranian economy is expected to witness a major turnaround in the years to come, propelling the country to the top of the regional growth rankings. World Bank estimates that Iran's GDP growth will reach 5.1% in 2017, and that the Iranian economy will almost double until 2020.
The full Development Study deeply analyses the aforementioned as well as several other relevant developments both from a local and a global perspective with the purpose to present the prospects of the Iranian economy and deliver a set of forward-looking views for businesses and investors. Indeed, the report provides unbiased and detailed analysis of the on-going trends in Iran, business opportunities, high growth areas, and market drivers, which would help stakeholders and investors to device and align market strategies according to the current and future market dynamics.
 1 Country Profile
1.1 History of Iran
1.2 Geography
1.3 People and Society
1.4 Government
1.5 Communications
1.6 Transportation
1.7 Energy
2 Water
2.1 Water management
2.2 Water use
2.3 Agriculture and irrigation
2.4 Policies and legislation
2.5 Water management
2.6 Industry trends and developments – water projects
 3 Doing Business
3.1 Starting a Business
3.2 Dealing with Construction Permits
3.3 Getting Electricity
3.4 Registering Property
3.5 Getting Credit
3.6 Protecting Minority Investors
3.7 Paying Taxes
3.8 Trading across Borders
3.9 Enforcing Contracts
3.10 Resolving Insolvency
If you are interested in our study please contact us